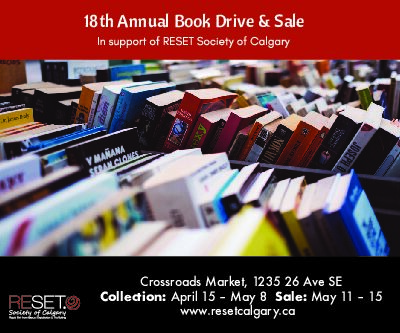 It's back!
Join us May 11th – May15th at Crossroads Market Ltd. for our 2022 Book Drive & Sale in support of RESET Society of Calgary. This will be our 18th Sale after two years of not being able to hold this major fundraiser and community event!
May 11th & 12th from 3-8pm
May 13th to 15th from 10am to 5pm
Entry is $2 at the door and cash, credit and debit are accepted onsite. 
Special Daily Sale Promotions: 
Wednesday May 11th:
First 100 customers in the door on Wednesday will receive a coupon for 50% off purchases over $60 to use on Thursday May 12th
Coupon is valid on Thursday May 12th only
Restrictions apply
Friday May 13th and Saturday May 14th:
Chance to win BOGO coupons throughout the day
Random coupons will be distributed
Valid on May 13th & 14th only
Restrictions apply
Sunday May 15th:
$15 Stuff-A-RESET Bag
RESET Bags will be available for sale
Restrictions apply
We look forward to seeing you all again soon! Watch our Facebook Event Page and other social media channels for updates and to help us spread the word that "The Books are Back!".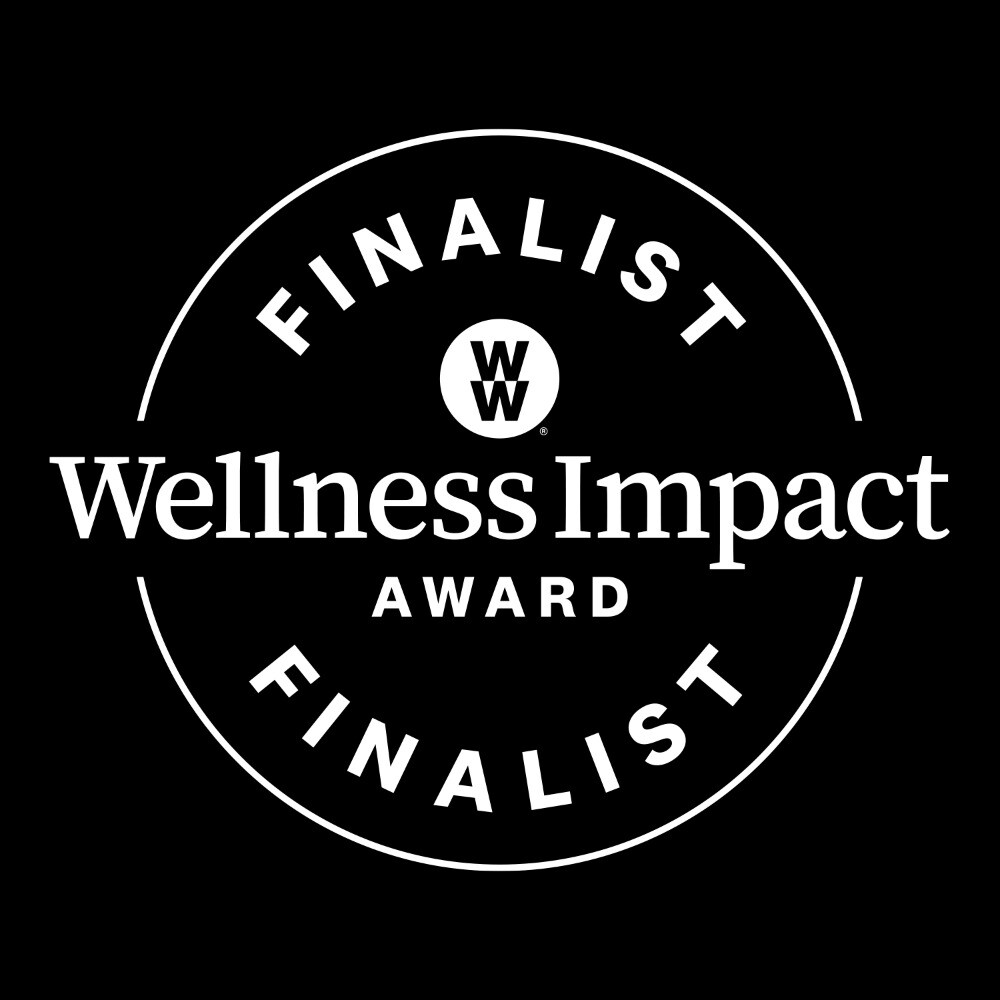 We need your Votes please! 
The WW Wellness Impact Award is an initiative to empower community leaders and break down the barriers to wellness—for everyone.
RESET Society is one of just 3 finalists for the award, which will be decided by public vote by May 20th. 
Visit https://www.weightwatchers.com/ca/en/impactaward to vote for RESET Society, and help us by sharing with your friends and family.

13-14 Years Most Common Recruitment Age
$280,000 Average Annual Profit per Woman
90-95% of Sexual Exploitation Facilitated Online
9 in 10 Women Homeless at Intake
2020/2021 EXIT Program Stats
RESET is the only comprehensive system of services in Alberta
designed specifically for women who are survivors of sexual exploitation.
Safe & Secure nights provided to women and children in 2020/2021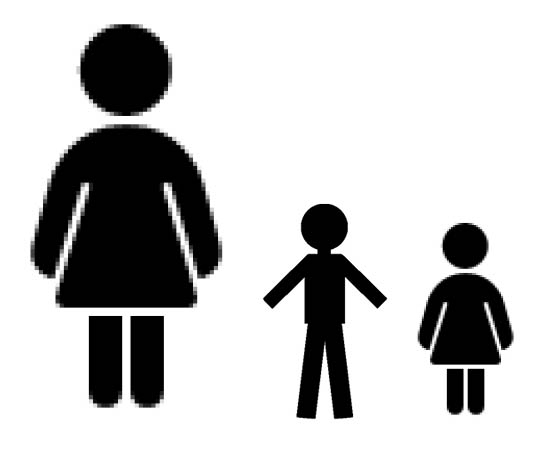 30% of the women are pregnant, or have children
26% of the women identify as Indigenous, First Nation or Metis
had issues
with addiction